How do you get feedback on your new product launch? Just ask!  You can perform your own market research by narrowing down your
target audience
by requesting feedback from a small group of people that have the customer demographics you're considering. This might take some time and effort to arrange, but you will be glad you did it if you receive valuable answers that will help you narrow down your audience's likes and dislikes.
Try On, Try Out
Trying out your prototype is essential when launching a new product.  Invite 15 or 20 people from your narrowed list to try a prototype or limited release of your product.  Your goal is to get their general response and feedback about ways you can make the offering better.  Allow those in your test group to try your offering for 10 days and then ask them to complete a survey or participate in a face-to-face focus group discussion about what they liked or disliked.  Use this information as a way to see how successful your product will be before it launches.  The opinion of your target market is valuable information in making your product prosperous, well worth your market research.
Buy a List?
Although it is often frowned upon amongst marketing circles, for a specialized product, you could purchase a list of targeted contact leads from a direct marketing or survey firm and then send the questionnaire out to your ideal clients.  The questionnaire should focus on their demographics, interests and shopping habits. You want to learn their reasons for shopping at certain stores and types of products or services they value most.  You can use this information to make you product or brand cater to people's needs and wants more.
Market Research, Rinse & Repeat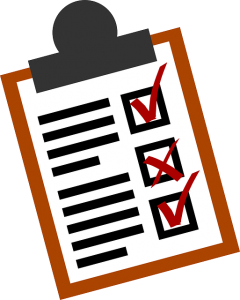 Based on your research make modification as needed and then conduct additional survey and focus group research. Repeat this process until you feel you have a product or service that can thrive.
In the long run your product or service will greatly benefit from your DIY market research and efforts.  You must determine the market viability of your product prior to launch–will anyone purchase your product…is there a need, do they "want" it.  As Irene A. Blake states in her article How to Determine Market Viability for a Product or Service, "Failure of a product or service can produce an extremely negative impact on a small business."
For more information about your product's market viability, download our free e-book HERE.