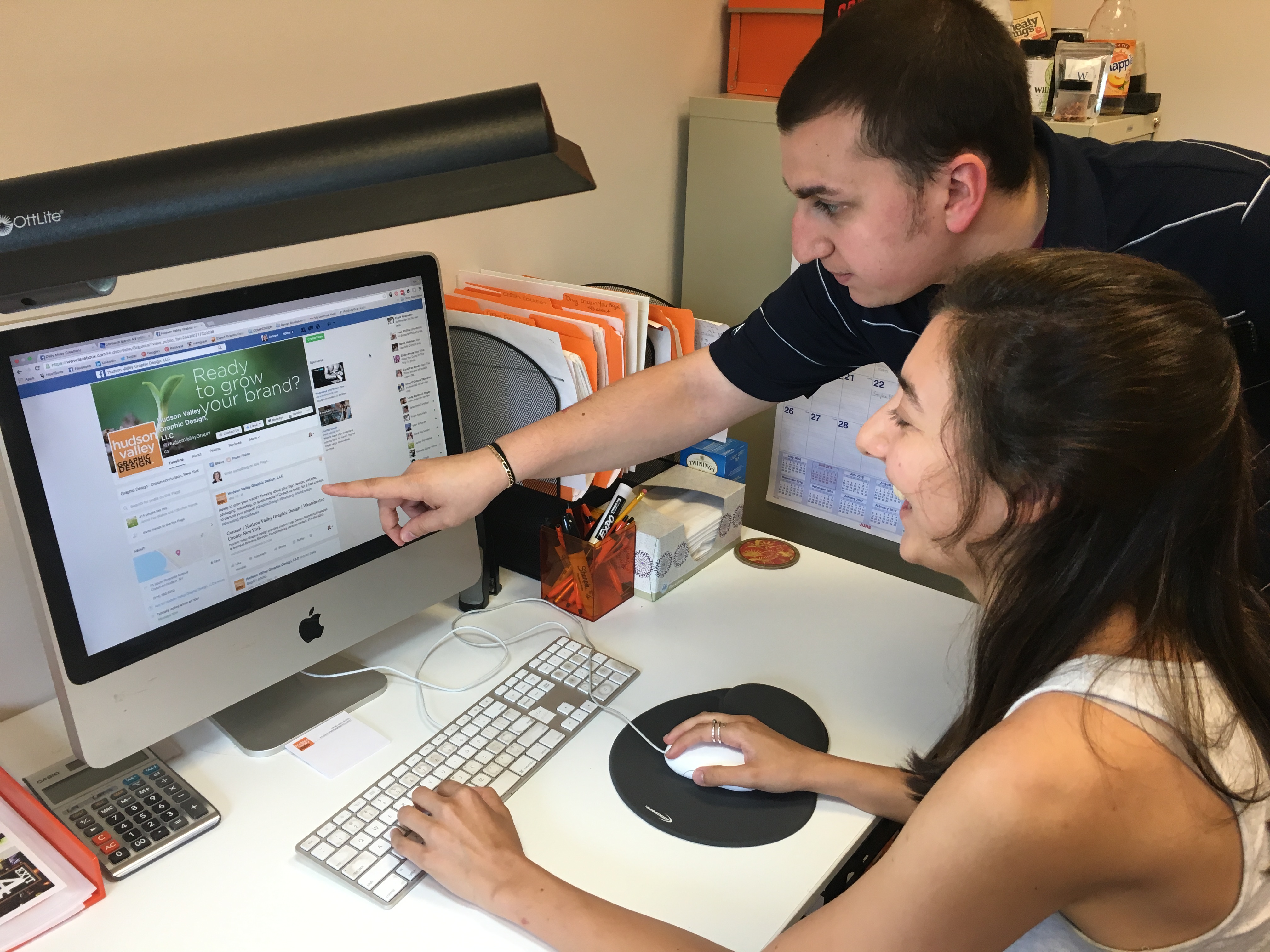 WillYUM Spice worked with Hudson Valley Graphic Design in the past and saw an opportunity to grow using social media. "We sat down with them for a very informative one hour social media training. Thanks to them and their expertise, we saw immediate results on our Facebook and Instragram. They were very patient, answered all of questions and provide great follow up."
Brandalyn Williams
We offer one-hour training sessions to help you better understand how to use social media to improve your business. We will review different platforms, understanding their unique benefits and how to maximize the tools they offer. Not every platform will benefit every business…we'll help you figure out how to get the most bang-for-your-buck.
We will assist you in keying in on your target audience when doing outreach through social media. Our program closes with a plan you can execute to start achieving results. And if you need a re-fresher, we can do that, too!
Social Media Training Outline
What is your motivation for using digital media?

Likes
Engagement
Branding
Sales
Other?
Combining your services/products with your content.

How do you use what your company offers to achieve your digital media goals?
What works for some does not work for others, what can we make work for you?
Digital Media Ads

Ads on digital media have a large number of variables and ways to target an audience.
How to manipulate digital media ads to become a strength and a way to get a great bang for your buck in achieving goals.
Questions/Concerns/Create a plan

Don't just have goals but think of an ideal situation, what is the dream?
Failures: what they mean and how to learn.
What's next?
Frequently Asked Questions
Will social media really help my business grow?
YES! Approximately 74% of adults use social media sites DAILY! The chances of people locating your business and doing their research on your company via social media is much higher than you might think.
Will posting more frequently help me show up?
Depending on what type of business you own, posting your daily specials or coupons could absolutely benefit your business! Posting more frequently will help your business show up, however, we always say quality over quantity!
What is the difference between a company page vs. a personal page on LinkedIn?
A company page houses information such as: business history, what you do, location & hours and possible job openings. A personal page is where you make the connections. People want to work with people, not a logo. If you have a business, we'd suggest having both.
How does Google Analytics help with social media?
Google Analytics is one of the most important tools to help give you some insight to where your views and leads are coming from. It will show you which social media outlets you are getting the most views from, letting you know where to put your efforts into and even using one social media outlet to push viewers to another!
Interested in learning more?
If we didn't answer all of your questions, feel free to give us a call or schedule a consultation.