A Dream Come True…
Early in 2014, Isi Albanese approached Hudson Valley Graphic Design to help him rebrand his Italian restaurant – Bellizzi. Bellizzi is centrally located on Main Street in Mount Kisco and has been a staple, eating establishment in the community for close to 20 years. The restaurant not only offered Italian cuisine and dining, but also take-out pizza and an ice cream & gelato bar. Half of Bellizzi's space also included a kids' arcade for parties and playtime space while parents dined. Bellizzi was well loved in the community and Isi established himself as an active, trusted and caring businessman in Mount Kisco.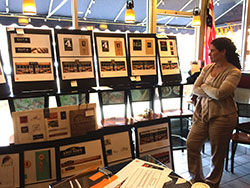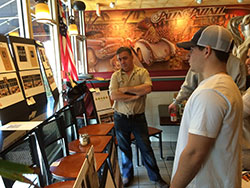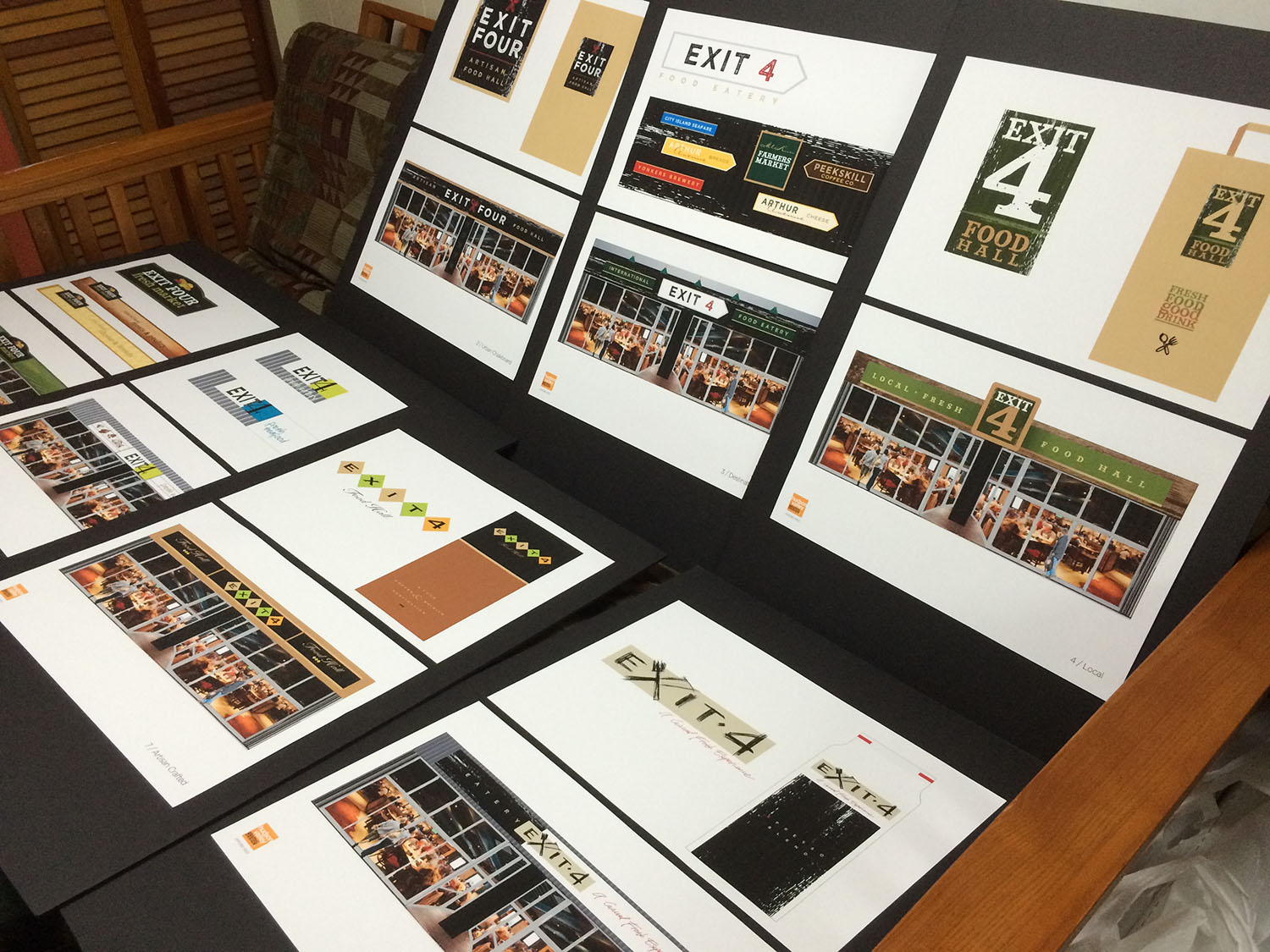 The Italian restaurant / pizza & entertainment model, however, became dated for Isi and a new vision for today's eating & social experience clearly came to him. Being inspired by communal, but high end eateries like that of Mario Batali's Eataly and Gotham Market in New York City … Isi desired to bring that food experience to Mount Kisco. His dream… to launch the very first Local Fresh / Food Hall in Westchester. And this food experience would be more than Italian. Instead, Isi would feature food offerings from diverse cultures & ethnicities … sushi, barbecue, gourmet pasta dishes & wood-fired pizza, charcuterie & fine cheeses … all made on premise by expert chefs, with only the freshest, high quality ingredients … grown & procured locally. And what would pair better with all of this culinary excellence than local, crafted beer, fine wine, and coffees.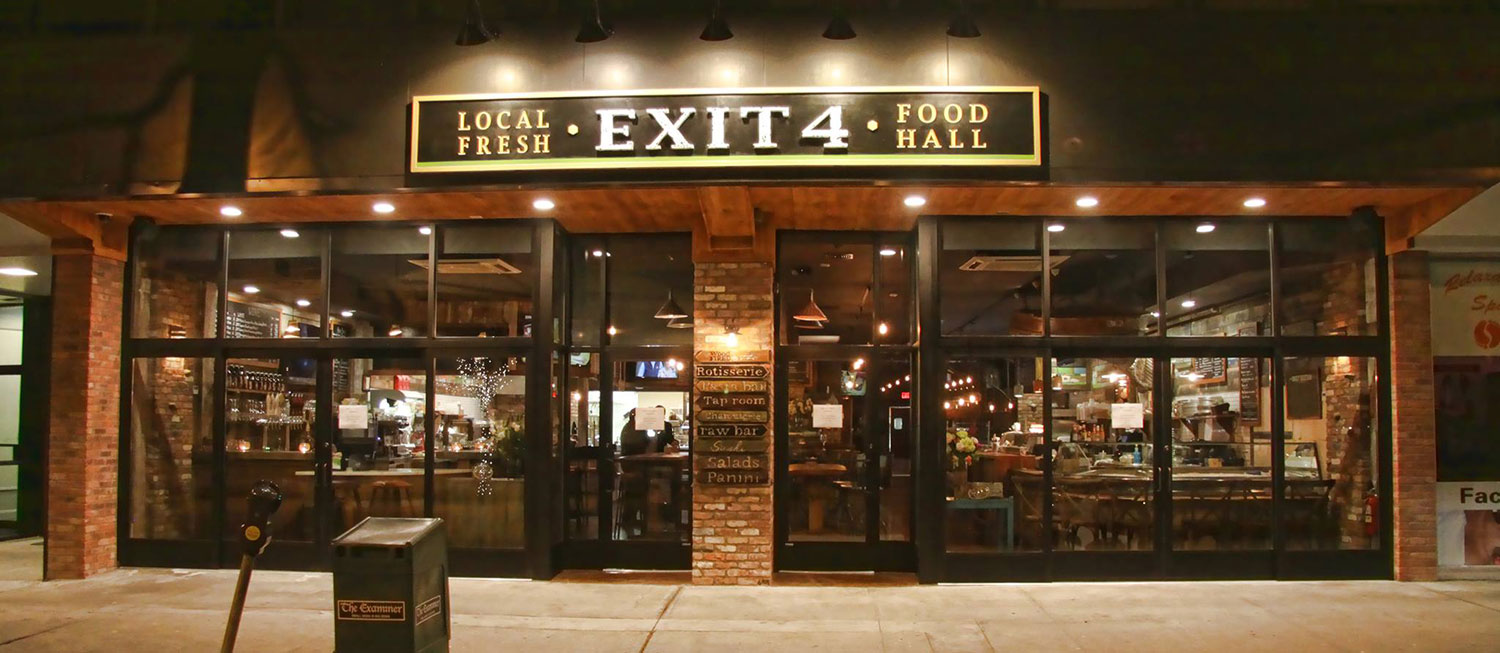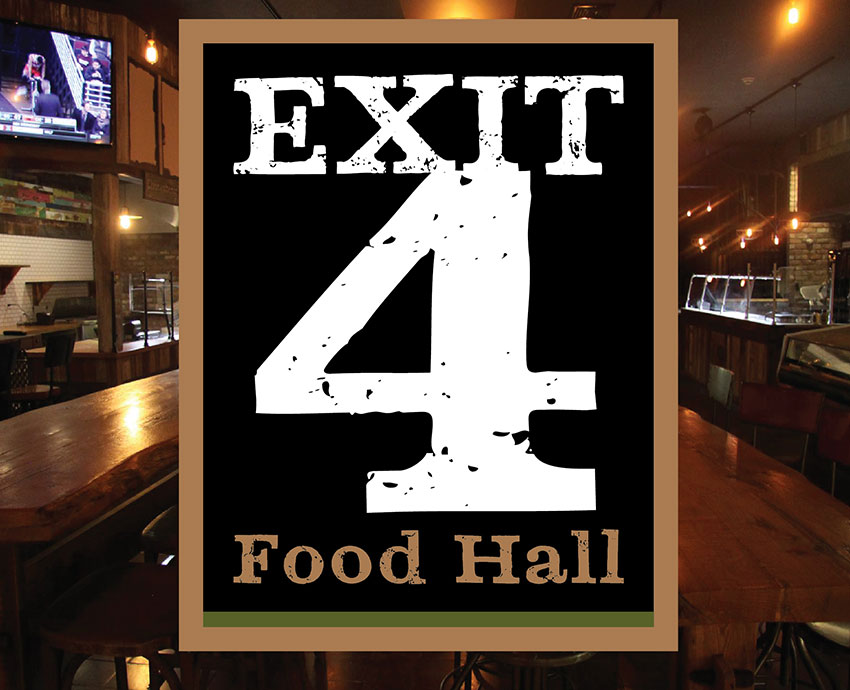 After considering different names for this venue … the EXIT 4 brand was born. EXIT 4 being a play off the local exit from the Saw Mill Parkway, but also capitalizing on the "hip / catchy" nature of the name. When Branding expertise was needed, Isi called upon Hudson Valley Graphic Design, a local Design & Marketing agency with many years of NYC experience. Janeen Violante & her team created several inspirational / brainstorm sessions to aid in capturing Isi's vision for EXIT 4. After very considered design development, HVGD presented Isi and his partner, Jeff Friedlaender, a wide range of concepts to choose from. The Branding presentation included logos, storefront signage, menu covers & business cards. The Saturday morning meeting was an event, taking place on-site at Bellizzi with a host of people with a passion for EXIT 4: family, friends, employees, and of course … Isi and Jeff. Everyone was truly impressed, even overwhelmed with the breadth of creative, but a clear winner was selected!

The logo motif would have a very authentic appeal, with bold letterforms that were rugged and hand-cut. The numeral 4 was emphasized for impact, becoming a strong icon for Brand recognition. The letterforms would "pop-out" in white from a black background as if they were hand-written on a chalkboard. All would be encompassed by a thick wooden border, with a healthy green underscore. The textural translation of graphics to surfaces would further capitalize on chalkboard, wood, and craft paper. The overall brand would feel warm, welcoming, authentic, and crafted. Ultimately, this was the vision for the "local / fresh" Brand personality that Isi envisioned. This branded look & feel wood manifest itself throughout the interior of the EXIT 4 eating experience with seats, tables, walls, and floors crafted from rugged wood, stone, wrought iron, and tile… while being comfortable and inviting. Communication of food offerings would be hand-written on chalkboard menus. Guests would easily order at different food stations and sit wherever comfortable, either with family & friends … or encouraging the social aspect of meeting others.
Our client's goal? …Not only to provide local / fresh, exceptional food, but to create an authentic & casual eating experience, bringing people together in a communal way … to celebrate food, enjoy each other, and create great memories!