DIY or Hire a Professional?
Clients come to us because they know they need help in the "graphics" department.  All business owners want their company to grow. We often work with clients who designed their own logo, but now that their business is taking off…want to upgrade to a more professional look, to be taken seriously. Sometimes, what they don't realize is the vast world of business branding available to them and the potential unique, own able graphics can have on their success story.
We were careful to respect the logo design equities already established, like the oval shape and color palette, finding that it was important to create a brand personality that truly embodies what Frannie's Goodie Shop is all about, not just a yogurt shop, but an event!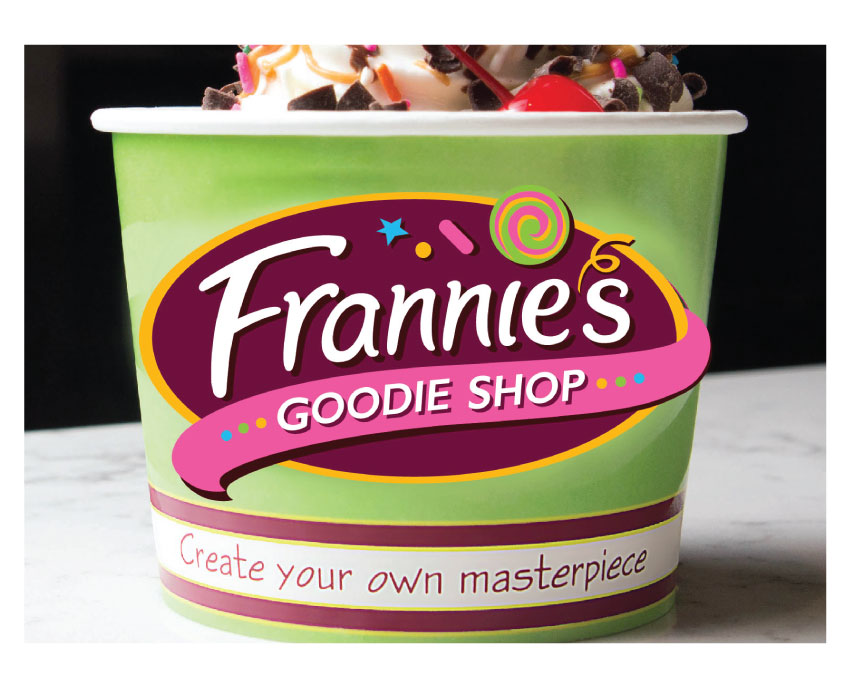 Let printed materials support your brand personality!